BRANDWORKER IS A MINORITY SPECIALIST; THE MINORITY WHO ARE SUCCESSFUL AT WORK. BRANDWORKER SPECIALISES IN IDENTIFYING THIS POOL OF TALENT, WHAT MOTIVATES THEM AND DRIVES THEM.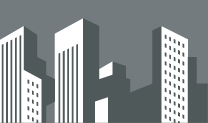 HOME
THE REVOLUTION IS AFOOT, POWER HAS SHIFTED FROM NATIONS TO BRANDS. BRANDS RULE THE WORLD.
DEMOCRACY IS NO LONGER ENACTED WITH THE VOTES BUT WITH PURCHASES. THE BIGGER THE BRAND, THE GREATER THE POWER. BUT WHAT IS A BRAND WITHOUT ITS PEOPLE, WITHOUT ITS WORKERS? IT IS THE WORKERS WHO BRING A BRAND ITS CREATIVITY, ITS INNOVATION AND ITS MOMENTUM. WITHOUT ITS WORKERS A BRAND CANNOT PRODUCE, EVOLVE, DELIVER AND THRIVE.
WITHOUT ITS WORKERS A BRAND IS NOTHING